Support the
Massachusetts
Plumbing Code!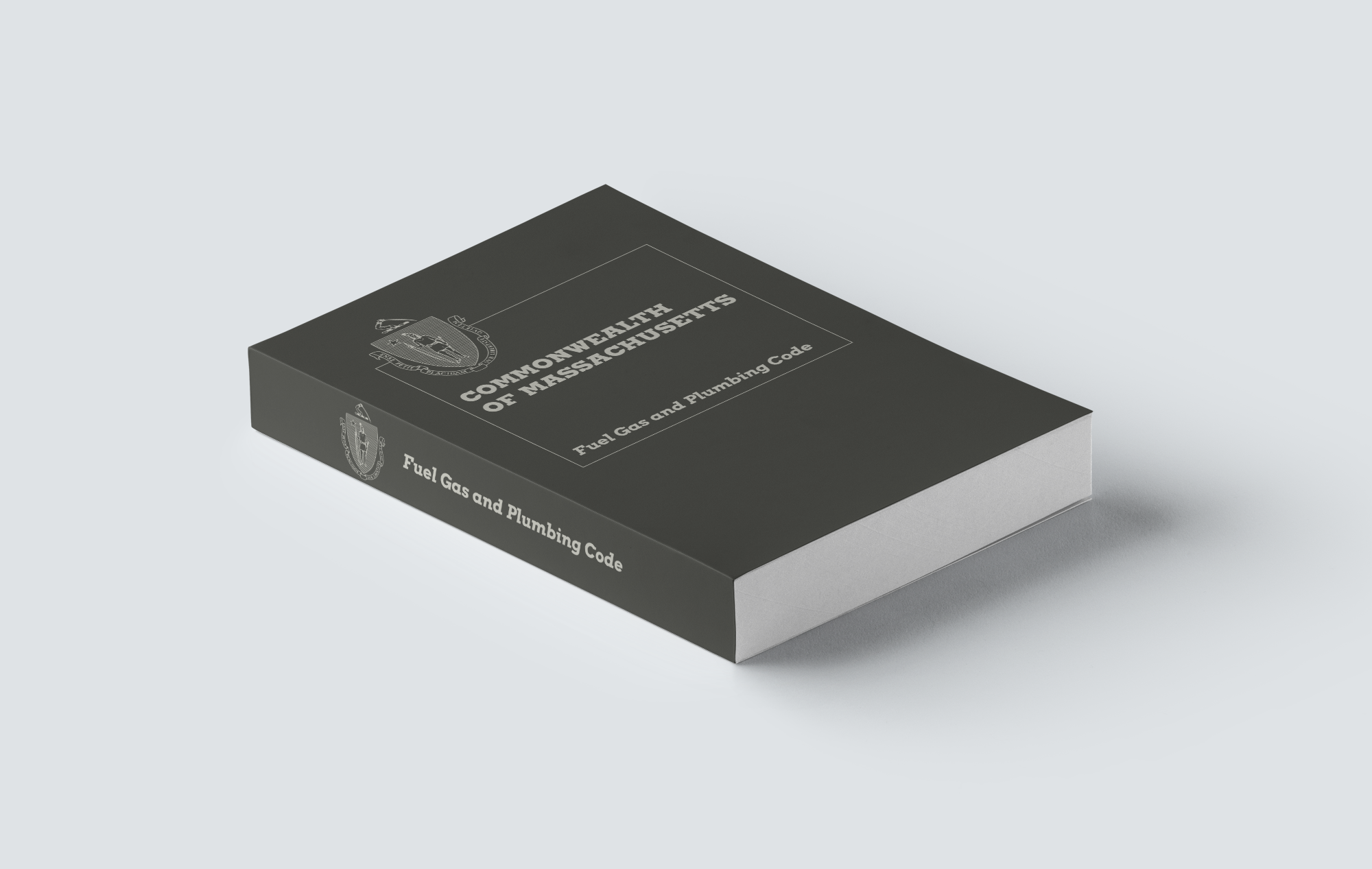 What Makes the Massachusetts Plumbing Code So Great? It's Our Own
The Massachusetts Plumbing Code is something to be proud of. The current version was first promulgated in 1965. It is written and updated by Massachusetts Licensed Plumbers who have expertise in the industry and emerging technologies.
Our code is written to clearly match the jurisdiction of our license. Our process to update and amend our code is open and transparent, and special interests cannot — and do not — dominate our code changes. Our state Plumbing Board safeguards our code and has a long history of maintaining the highest professional standards.
The Massachusetts Plumbing Code provides extensive requirements for piping and treatment of special hazardous wastes to serve the Massachusetts biotech, research and pharmaceutical industries. It is harmonized with other MA regulations, state agencies and authorities, including: 
248 CMR 10.00, the Massachusetts Plumbing Code, is one of the few remaining state authored plumbing codes in the country. It's important for every plumber to have a voice and show support for the Board and their continued choice to use and maintain 248 CMR 10.00, the finest plumbing code in the country.
There are also three published national plumbing codes. The International Association of Plumbing and Mechanical Officials (IAPMO) offers the Uniform Plumbing Code and the National Standard Plumbing Code, also known as the New Jersey Plumbing Code. IAPMO has always supported the Plumbing Board and the plumbing industry in Massachusetts and continues to support the use of 248 CMR 10.00.
However, other organizations may be more interested in having a different plumbing code adopted in Massachusetts, whether the industry supports it or not. As an example, the State of New Jersey was recently preparing to update to the 2021 National Standard Plumbing Code when they were pressured to review and consider a different national plumbing code. This potential code change was not supported by anyone in the New Jersey plumbing industry and New Jersey plumbers were forced to fight to save the code they have used since 1977.
Don't let what almost happened in New Jersey happen in Massachusetts!
Sign our petition to support the Massachusetts Plumbing Code: We will share the total number of signatures collected during the planned Plumbing Industry Day at the State House. We will not share your personal information.
We take your privacy very seriously. Please read our Privacy Policy. We do not sell or rent your contact information to other marketers.
Have you had any a memorable conversations with Massachusetts legislators? Let us know!
We take your privacy very seriously. Please read our Privacy Policy. We do not sell or rent your contact information to other marketers.